Updated on: February  3, 2019.
Europe fallout, album created on February 11, 2018
After cyber attacks on power grids in France and Germany,electricity went off. Due to inability to cool nuclear reactors,plants soon started to explode. Radiation cloud went towards east,central Europe. Because of radiation,chaos and instability of electrical grid through out Europe, to wait for winter was not smart. People started leaving Europe and heading towards warmer regions of Mediterranean sea. For this serie i was inspired by big refugee wave that happened recently and still going in…
Neck study, album created on May  4, 2016
5 items in total.
---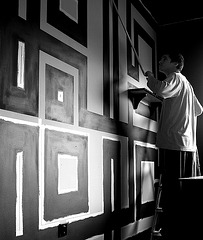 Place of residence: Croatia
38 years old. Born on September  5, 1980.
Member of the club since 2014 • 52 354 visits
---