Updated on: April 21, 2018.
Glen Etive, album created on October  4, 2017
Glen Etive (Scottish Gaelic: Gleann Èite) is a glen in the Highlands of Scotland. The River Etive (Scottish Gaelic: Abhainn Èite) rises on the peaks surrounding Rannoch Moor, with several tributary streams coming together at the Kings House Hotel, at the head of Glen Coe. From the Kings House, the Etive flows for about 18 km, reaching the sea loch, Loch Etive. The river and its tributaries are popular with whitewater kayakers and at high water levels it is a test piece of the area and a classic…
Whitby is a seaside town, port and civil parish in the Borough of Scarborough and English county of North Yorkshire. It is located within the historic boundaries of the North Riding of Yorkshire. Situated on the east coast of Yorkshire at the mouth of the River Esk, Whitby has an established maritime, mineral and tourist heritage. Its East Cliff is home to the ruins of Whitby Abbey, where Cædmon, the earliest recognised English poet, lived. The fishing port developed during the Middle Ages, supp…

I love this photo taken by S Drury!
---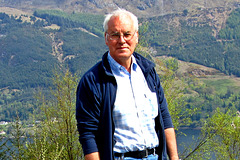 Member of the club since 2016 • 26 605 visits
---