About honeyj club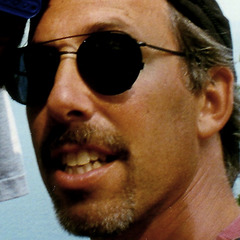 From: detroit
living the dream, here in the midwest.
with my guardian angel
looking after me.

well, she will,
when she gets back.
she just went out for cigarettes.
or so she said.
the little scamp.

see this guy?
<---over here?
looks pretty tame, doesn't he.
don't be fooled.
he's a stone killer.
or was, in his prime.
not that there's anyone still alive
who remembers.
Occupation: attorney (it's true!) I'm actually a partner, in a law firm! I know. what is the world coming to? I totally agree.
Place of residence: United States
I am currently here:
Interests:

I'd tell you my top five all-time favorite things,
but I'm sure you'd rather not hear about them.
well, eating is definitely one of them.
and sleeping.
breathing, of course.
I should probably stop there.
after all, this is a family show.
isn't it?
Favorite music and artists:

bob dylan, arcade fire, trance, the spinners, industrial noise, the smiths, the rosebuds, curve, thin white rope, the beach boys, REM, shriekback, the cure, sam roberts, pretenders, the ventures, delaney & bonnie, los lobos, the church, mozart, sparks, charlie parker, leonard cohen, paul butterfield, talking heads, fujiya & miyagi, chuck berry, miles davis, zz top, acid horse, ministry, this mortal coil, super session, traffic, the who, front 242, george harrison, kmfdm, vladimir horowitz, the hollies, raul malo, the temptations, steve reich, gomez, depeche mode, boards of canada, white stripes, moby, fall out boy, smokey robinson, the wallflowers, the knife, pink floyd, the good the bad & the queen, mike bloomfield, dropkick murphys, siegel-schwall, beethoven, midlake, john lennon, gotan project, marvin gaye, squeeze, the travelling wilburys, devotchka, booker t and the mgs, lou reed, underground resistance, poco, xymox, muse, blind faith, mendelssohn, john fahey, jethro tull, blanche, 120 days, keith jarrett, anthony, the yeah yeah yeahs, leon russell, paul oakenfold, the four tops, the hand grenades, bill frisell, erasure, roxy music, tim buckley, underworld, wire, post-punk suicidal, dire straits, the band, cream, bachman-turner overdrive, michael mayer, klezmer, pharoah sanders, procol harum, screamin' jay hawkins, joan baez, detroit cobras, gogol bordello, the blazers, juno reactor, sergei prokofiev, the yardbirds, al kooper, richard fariña
Favorite movies and actors:

snatch, coen brothers, reservoir dogs, wes anderson, wong kar wai, local hero, brando, burt lancaster, akira kurosawa, the hired hand, john frankenheimer, topkapi, fargo, seven beauties, avatar, nosferatu, the departed, layer cake, spaghetti westerns, orson welles, the loved one, the hidden, fail safe, wings of desire, the conversation, taxi driver, little shop of horrors, mystic river, paul newman, 12 monkeys, the outlaw josey wales, 5th element, lawrence of arabia, jean-pierre melville, the chase, z, dances with wolves, desperado, raising arizona, the transporter, raging bull, it's a wonderful life, liquid sky, city life, the third man, mccabe and mrs miller, au hasard balthasar, wise guys, american history x, the princess bride, the battle of algiers, el topo, charlie chaplin, chungking express, jean gabin, bonnie and clyde, replacement killers, tim burton, mean streets, touch of evil, ghost dog, run lola run, shaolin soccer, true romance, my cousin vinny, repo man, mash, alexander nevsky, o brother where art thou, clerks, vanishing point, the hunger, armies of darkness, the big lebowski, kung fu hustle, alien, the train, the deer hunter, thunderbolt and lightfoot, high fidelity, the seven samurai, mariachi, crash, babel, the oxbow incident, quadrophenia, amalie, the end of august at the hotel ozone, the man who would be king, the hustler, the grand budapest hotel, fight club, diner, kiss of the dragon, five easy pieces, sergei eisenstein, 12 angry men, clockwork orange, dr strange love, ivan the terrible, jean-luc godard, bananas, blood simple, the apu trilogy, moulin rouge, treasure of the sierra madre, shadows of our forgotten ancestors, m, the professional, the list of adrian messenger, sorcerer, the pawnbroker, cool hand luke, touch of evil, the wages of fear, the asphalt jungle, the good the bad and the ugly, rancho deluxe, parallax view, the day the earth stood still, woman in the dunes, invasion of the body snatchers, amarcord, morgan, heaven can wait, edward scissorhands, city lights, blues brothers, used cars, one flew over the cuckoo's nest, manhattan, the fugitive kind, chinatown, the knack and how to get it, harold and maude, robert bresson, rashomon, once upon a time in the west, yojimbo, casino, woody allen, zorba the greek, smiles of a summer night, little big man, kick ass, risky business, blue collar, blow up, predator, the royal tenebaums, y tu mama tambien, pulp fiction, la femme nikita, the english patient, terminator, paris texas, mad max, hustle and flow, the big chill, blade runner, beetlejuice, the producers, the man who knew too much, night of the hunter, how I won the war, topsy turvy, billy bob thornton, toshiro mifune, last of the mohicans, american hustle
Favorite books and authors:

kurt vonnegut, jack kerouac, jim thompson, jeffrey eugenides, dennis lehane, harry crews, neal stephenson, robert bly, nikos kazantzakis, jean paul sartre, henning mankell, carl hiaasen, william kennedy, john barth, lee child, c s forester, thomas berger, ho chi minh, ernest hemingway, haruki murakami, michael connelly, knut hamsun, art spiegelman, steig larsson, robert pirsig, b traven, robert a heinlein, richard stark, gregory corso, hunter s thompson, william carlos williams, michael chabon, h f saint, ludwig wittgenstein, chinua achebe, george pelecanos, wallace stevens, erik larson, marquis de sade, arnaldur indridason, jonathon lethem, r crumb, john steinbeck, philip roth, samuel beckett, cormac mccarthy, james d tebben, tom wolfe, jules verne, john kennedy toole, allen ginsberg, robert a caro, anders roslund/börge hellström, homer, herbert marcuse, jo nesbö, norman mailer, roald dahl
---