About Laszlo Istvan TOTH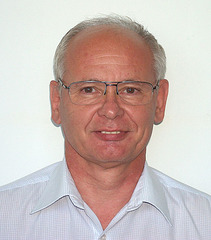 62 years old - Born on October  6, 1955 - From: Pécs
Mi plenkreskis en Transilvanio, en Nagyvárad (Oradea), kie mi absolvis mezlernejon, kaj poste mi studis konstruadon en Kolozsvár (Cluj-Napoca).
Ekde 1989 mi vivas en Hungario, en Pécs, kie mi laboras sur komputika kampo.
En la jaro 2000 mi konatiĝis kun la lingvo Esperanto, kaj mi pensis serioze ellerni ĝin pretendeme.

Mi konstatis frue, ke la plimulto de lingvouzantoj ne estas sufiĉe disciplinitaj uzi korekte la lingvon.
Mi konstatis ankau tion, ke Eo povus esti signife pli facile ellernebla, se ĝi suferus iom da aliigo.
Occupation: komputilisto, konstruinĝeniero
Place of residence: Pecs, Hungary
I am currently here:
Interests:

Scienco (ĉiuj kampoj), sociaj, logikaj aferoj, filozofio, fotado, programado, elektronaj konstruadoj kaj novigoj.
Favorite music and artists:

Preskau ĉiaspeca muziko, kiu enhavas veran arton.
Favorite books and authors:

Dokumentaj skribaĵoj kaj sciencaj libroj.
---