About Alain Raffin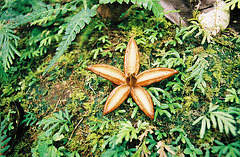 From: Friedrishchafen
Occupation: Informatique
Place of residence: Bombon, France
I am currently here:
Interests:

Musique, tous les genres, pratique très "amateur "de la guitare, accordéon diatonique, djembé, et piano pour moi-même exclusivement. Pratique intensive du chant en chorale. Voyages (peu), jeux de société, de cartes, jardinage, sport : natation, bricolage : j'ai aimer retaper ma maison sur 20 ans.J'aime l'absurde. Participe activement à l'animation du village au sein du Foyer Rural : bibliothèque, cinéma enfants et adultes, spectacles, concerts, sorties enfants, rallye touristique, vide-greniers, je participe à de nombreuses animations musicales dans le village de Blandy les Tours ....
Favorite music and artists:

Haendel, Vivaldi, Wagner, Fersen, Legrand, gospel, opéra, comédies musicales, jazz, folklore tous pays, musiques de films ...
Favorite movies and actors:

Les demoiselles de Rochefort, West Side Story, Le seigneur des anneaux, Amélie Poulain, Pas sur la bouche, Lost Highway, Mulholland Drive...
Favorite books and authors:

Fantaisy, Le seigneur des anneaux, les fourmis, Harry potter, Eragon, Royaume magique à vendre, La horde du contrevent, Science Fiction, le cycle de Dune, Fondation, le monde du A, Boris Vian, Werber, Tolkien, Pierre Dac, Asimov , Alain Damasio ...
---