About Peggy C club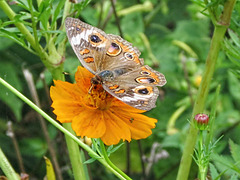 THIS IS THE YEAR 2021 - THERE IS AN ALBUM WITH THAT TITLE .. ALL PHOTOS TAKE THIS YEAR WILL GO THERE.

WELL. YEAR 2020 HAS BEEN ONE OF SURVIVAL -

OF CARING FOR ONE ANOTHER -
OF CRYING FOR THOSE WE HAVE LOST -

NOW IN 2021 WE MOVE ON - WE DON'T WE FORGET, NOR DO WE LET OUR GUARD DOWN ABOUT OUR HEALTH.

WE ARE ALL DIFFERENT, YET WE ARE MORE ALIKE IF YOU REALLY THINK ABOUT IT.

MY GOAL FOR THIS YEAR IS TO REMAIN WELL AND KEEP SAFE.
YES, THAT DOES PUT THINGS ON HOLD -- WILL JUST HAVE TO REPLACE THEM WITH OTHER THINGS TO DO.
WE HAD WANTED TO GO TO CONCERTS, BUT IT WASN'T POSSIBLE AND TO ME, STILL ISN'T.

AM NOT A HERMIT, BUT ALSO NOT LOOKING FOR CROWDS EITHER.

GOING OUT WITH MY CAMERA BRINGS ME JOY -- PERHAPS I LOCATE AN INSECT NOT SEEN BEFORE!
I'M NOT A HIGH MAINTENANCE PERSON !
A LEAF -- A FLOWER -- THE BEAUTY ABOVE- ALL WILL BE ENJOYED.

25. NOV. 2019 --

Greetings from The Great State Of North Carolina USA - home ~

We have started - since my spouse, Mr C, -just retired ( for about the 4th time ) --

LIST has been made !

If you like COUNTRY MUSIC and live either in the USA or UK, check this link out .. Mr. C still has radio in his blood, so he made created this online Radio Station.

My Radio Station | Carolina Country

www.mycarolinacountry.com

* Photo on the home page was taken in the NC Mountains by Mr. C.*
-- Photo of Pilot Mountain taken by she-who-shoots-shotgun on the road to someplace cool --

We shall stick to it- going across this Magnificent State of North Carolina-searching and enjoying as much Bluegrass that we can find!

Been watching Song of the Mountains on PBS and have gotten hooked on some great musicians ... already found and enjoyed Balsam Range (with Mr. C)-- down the road in Mocksville (outside Winston-Salem NC) --- there are so many more ---,

Chatham County Line (escorted by our Son) at The Haw River Ballroom in Saxapahaw NC -- a re-purposed Dye Mill on the Haw River --

and

David Holt with Josh Goforth ( hauled Pam J to that ) - also in The Haw River Ballroom -

Now, get to enjoy them with Mr. C

update Mr C and I went to Paramount Theatre to see David Holt [storyteller and keeper of mountain music] and Josh Goforth [ Josh first saw David when David was invited to his middle school to talk about the mountain music and stories he was collecting.] Now, Josh is part of David's tours.. Check out his website --- full of interesting people !

Will give a bit of info (and photo if the venue allows them) ... so, hold on to your seats .... we are a gonna' go hunting for the MUSIC !

The Historic Earle Theater in Mt Airy, NC .. enjoyed Flatt Lonesome [ have gotten tickets to see them again at a different area ]..


********


Canon PowerShot SX60 HS ---- a cool camera
Canon PowerShot SX40 HS ... .(if Mr C needs a camera- he gets this one)

Do I know how to use all the settings? Are you kidding .. no ~

Keep Calm and Keep Shooting ~~~~ The Camera ~~~~~~~~~~~


Not sure how this wasn't added ! I am an NHL fanatic .. yes, in the true sense of the word.
Carolina Hurricanes are MY Team ! Kick pucks away from the net - cheer them on - complain about officiating - all that good stuff.

So - if you hear me --- it is Hockey Season [ of course 2021 is quite different ] - shortened season - no fans - yet.

But, Playoffs have started (May) and fans are being allowed into the Arena- just smaller numbers according to State and CDC guidelines.

If you see a game on TV of the Carolina Hurricanes, it is LOUD. Mr C has been to some games before the virus - he said it is LOUD.
Known as the Loudest Ice Hockey Arena in the NHL ..


(c) All Rights Reserved -- if you would like to use any of my photos, contact me - just don't use them without permission -- please.

All who take photos do so for different reasons - but, the photos belong to each photographer.

Please keep that in mind.

Thank you for looking in --
Interests:

- from the Tao of Pooh, by Benjamin Hoff

"Tigger is all right really," said Piglet lazily.
"Of course he is," said Christopher Robin.
"Everybody is really," said Pooh. "That's what I think," said Pooh.
"But I don't suppose I'm right," he said.
"Of course you are," said Christopher Robin.

-- love Pooh and all his friends
-- come on by and we'll play 'Pooh Sticks' !

-- under a blue Carolina sky !
Favorite music and artists:

NC Bluegrass

Brought up on Classical music - to Dad, if it wasn't Classical, it wasn't music ~

Middle Eastern Dance Music .. even Sting has a great song out ..

Love Classic Rock - too many musicians to name - so many great songs !

Love local / regional musicians -
Playing along with those who ask for some percussion -
Hand drums including dumbek, djembe and Frame Drum :)

As of December 2015 - am part of The Wooden Nickels -- a percussion group, usually plays with The Bad Penny Band.; The Travelin' Jones Duo and other bands on request.
- Central North Carolina US



There are too many artists who create joy for us with their music to name them all ..
Thank y'all for visiting and as they say in these parts,

Y'all Come Back Anytime and Visit ..!
Favorite movies and actors:

The Paramount Theater - here in Central North Carolina - has twice given us the pleasure of the play " Always, Patsy Cline " - the actress playing Patsy Cline sounds like her. Closed my eyes and really expected to see Patsy when I opened them (even though Patsy is no longer on this Earth) - amazing talent, and she lives just a few miles away !

True Grit
The Burning Bed
9 To 5
Moulin Rouge
Fried Green Tomatoes

- watch movies at home with Mr. .C. .. On Demand or Netflix
Favorite books and authors:

..my Digital Journey is here with our IMA family ..

Oh, I'm not a traveler -- but if you are traveling, leave me some space in your pocket or suitcase ... promise not to take up too much room.

That is the only way to get my World Travels in -- through your eyes and photos.
Ok, where are we going next?
---
Jump to top
---
ipernity © 2007-2021

Help & Contact | Club news | About ipernity | History | ipernity Club & Prices | Guide of good conduct
Donate | Group guidelines | Privacy policy | Terms of use | Statutes | ipernity for Android
---
---