About MIKELO (Michel Dereyger)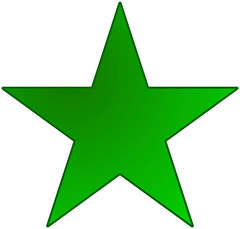 From: Hondschoote (Nordo)
Mi loĝas en CASTELLANE (Francio - Alpes de Haute-Provence).

Mi estas sesdek kvar jara franca esperantisto, eksinstruisto (angla, ktp) - jam emerito - edziĝita, kun tri infanoj kaj sep genepoj..

Ne hezitu viziti miajn tradukojn!!
Occupation: Emerito (eks-instruisto pri angla,ktp)
Interests:

ESPERANTO, lingvoj, legado, muziko, korespondado, fotografio,ekologio, vojaĝoj, geografio, historio, bonaj filmoj, ĉiuj artoj ... (beleco kaj harmonio)
La Eŭropa konstruado, la paco kaj amikeco, la estonteco de nia admirinda Terglobo... ĉefe por niaj infanoj ... (kaj genepoj!)
Favorite music and artists:

The BEATLES, Michel Polnareff, Mike Oldfield, Pink Floyd, sixties...
Simon & Garfunkel, Joan Baez, Loreena McKennitt, Jacques Brel, Charles Aznavour,... The Corrs...
Dvorak, Beethoven, Mozart, Berlioz, Chopin ...
Esperante : JoMo, Jacques Yvart, MANŬEL, Mikaelo BRONŜTEJN, Nataŝa kaj ĴomArt, Anjo...
MIKIS THEODORAKIS
Favorite movies and actors:

La filmoj de Steven Spielberg.
Meryl Streep... Woopie Goldberg... Dustin Hoffman
Lino Ventura, Jacques Brel...
Favorite books and authors:

TREVOR STEELE, JULIO BAGHY, SERĜO ELGO, MIKAELO BRONŜTEJN, KTP.
Emile Zola, John Steinbeck, Maxence Van der Meersch, Georges Simenon, Balzac, Victor Hugo, Marcel Pagnol... multe da aliaj!
Mi ankaŭ ŝatas legi angle.
Poetoj : Arthur Rimbaud, Verlaine, Lamartine, Hugo...

Magazino "GEO"
---