About CruisAir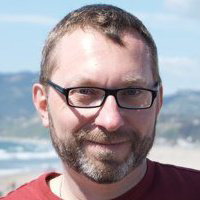 53 years old - Born on February  6, 1967 - From: Cologne, Germany
I am a 46 years old german, originally from Cologne, now living in Amsterdam with my dutch partner.

Besides photography I like travelling around the world. I love to fly to different places around the world but I also enjoy taking a cruise with a ship.

I have a great passion for commercial aviation. I not only work in the industry but I also enjoy taking flights with many different airlines on different planes and on different routings as often as I can. I love all things airline.

You can find me near an airport every now and then taking photos of planes or in a harbour where I occasionally take cruise ship photos.

Reading books and magazines about airlines and airports as well as cruise ships is a great pleasure. I collect airline postcards.

Public transport by train, tram or bus is another area I am interested in, too. I enjoy riding trains or trams and taking photos of them and studying associated route maps and timetables.

Visual things greatly attract me. I enjoy maps, graphic and industrial design, architecture and interior design and photography as well as fine bone china (especially airline china) and glass ware.

Usually, I like being at home together with my friend. I enjoy an occasional trip to a cafe or bar but especially a nice restaurant with friends.

I turn my head for bear and hairy men and love to meet and be around them but I also care to see old friends and meet new ones.

So why don't you drop me a line and say hello?
Occupation: Airline ground staff, customer service
Place of residence: Amsterdam, Netherlands
I am currently here:
Interests:

Cruise, Civil aviation, cgncommunity, Airlines, Airports, Planes, Architecture, Design, Photography, Travel, Public transport, Trains, Trams, Bahnhof, Flughafen, Luftfahrt, Strassenbahn, Trein, luchthaven, luchtvaartmaatschappij, Kreuzfahrt, vliegtuig, Architektur, Fotografie, Reisen, Apple Computer, reizen, architectuur, openbaar vervoer, luchtvaart, station, Airlinesim game, www.airlinesim.de, airlinesim, virtual airline, online game, corporate design, lettering, lettertypes, catering, airline china, inflight services, timetables, image brochures
Favorite music and artists:

Paul de Leeuw, Trijntje Oosterhuis, ABBA, George Gershwin, Rhapsody in blue, Celine Dion, Mark Knopfler, Bette Midler, Barbra Streisand, Shirley Bassey, Laura Pausini, instrumental film music
Favorite movies and actors:

The Life of others, Das Leben der Anderen, Bear Cub, Cachorro, Brokeback Mountain, Bridges of Madison County, Local Hero, Good bye Lenin, Schindler's List, Some like it hot, Meryl Streep, Steven Spielberg, Star Wars, Das Boot, Ghandi, Titanic, Heimat, Lily Tomlin, Bette Midler, Twins, The Guru
Favorite books and authors:

Die unendliche Geschichte, Michael Ende, Da Vinci Code, A square of sky, Ein Stueck Himmel, Janina David, Animal farm, War of the worlds, Le petit prince, Der kleine Prinz, Antoine de Saint-Exupery, Oscar Wilde, Douglas Adams, Per Anhalter durch die Galaxis, The Hitchhiker's guide to the galaxy, Robert Harris, Enigma, Vaterland
---