Updated on: November  9, 2013.
Air Koryo: Il-18, album created on October 21, 2013
Photos from a flight with Air Koryo's Il-18, registered P-835, from Pyongyang to Samjiyon in September 2013.
---
-

October 21, 2007

Yesterday evening I returned home from my vacation. It was great, Jelle and I enjoyed every bit of it. We met our great new friends David and Daniel onboard the Diamond Princess, took some fun flights in Hawaii and in Vancouver, made a short train trip on Vancouver Island, had pretty good Lufthansa flights, drank way too much alcohol, I gained about three kilos in weight, we enjoyed the two cruise ships we cruised on very much and I took an endless amount of pictures of which I will upload a sel…

---

-

October  6, 2007

Hi everybody. Just a short note from the middle of the pacific ocean somewhere in between Los Angeles and Kona, Hawaii. It's a fascinating idea to sit on a giant cruise liner somewhere in the middle of the ocean and being connected to the internet. So far our journey went as planned and we are now on the second cruise ship during our holiday (yeah, I know, very decadent...) now on our way to Hawaii. Yesterday, our first day at sea after we left L.A. the ship rolled and rocked quite a bit whic…

---
---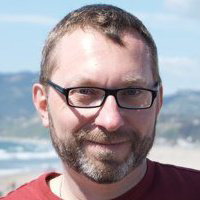 Place of residence: Amsterdam, Netherlands
52 years old. Born on February  6, 1967.
127 104 visits
---