Some pictures of the northern part of this island. We were based at an hotel just below the picturesque mountain village of Deià, and there were interesting walks in very quiet countryside to keep us occupied. The last part of this album are a few pictures from two drives we made in a hire car, one west along the north coast mountains down to Andratx and back, and the other east past Soller through Formalutx and on into the mountains past Escorca, then south towards Inca, and then back along cou…
Pictures from our visit to the hotel Maya Ubud, inland at Bali. The hotel is on the side of a river valley filled with lush vegetation and having tracks along the river side. Chosen because of the possibility of interesting wildlife here. As well as a wide range of general wildlife, we had over 60 species of Moths recorded at our garden villa, which are now in a companion Album in this folder.
2013 Crete Moths, album created on November  1, 2013
These Moths were mostly recorded at the Elounda Mare Hotel with a light trap operated on our terrace each evening. Notes: The names in brackets are the UK Common Names for the species. The "C" numbers are just my absolute reference for the species in the order that they were recorded through our stay, to link all the species to pictures until identification had been made.
Updated on: June  3, 2018.
---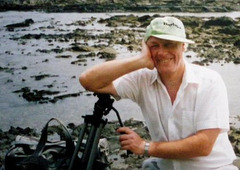 Member of the club since 2013 • 46 603 visits
---